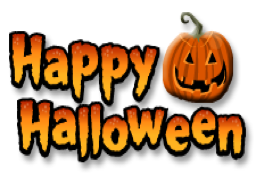 INFANTS
Little Bunnies:
Happy Halloween!  The babies are really growing.
Breanna is rolling all over and tries real hard to sit up.  She is eating baby food now and loves it.  She likes to go outside and swing in the big swing.  She always has a smile for anyone who comes to visit.
Sebastian is up and crawling everywhere.  He does not let anything get in his way, even the cribs; he just goes over or under.  He loves conversation.  He smiles and talks to all our visitors.  He enjoys outside time, especially the sandbox.
William is our new baby.  He is adjusting very well.  He is rolling from side to side, and loves to swing.  He watches everything that goes on in the room.  He enjoys going outside for fresh air and sunshine.
Thank you for the wipes and snacks.  We have such great parents. We are looking forward to the holidays rolling around soon,  Halloween, Thanksgiving and Christmas.
 Ms. Nancy        Ms. Phyllis
Big Bunnies:
Greetings to all of our parents.  First, we would like to say thank you for allowing us to nurture and love your child.  They are so dear to us.
We welcome Canyon to our room.  He has handled the transition like a super star.  He is having so much fun with his friends.  He has a great smile.  You can't help but want to hug him.
Jack is turning ONE!!!  Happy Birthday! He always has the biggest grin on his face.  He is walking all by himself now and is everywhere.  GO JACK!  He got his first tooth, so check it out the next time you visit.
Marco turned ONE last month.  Happy Birthday Marco!   He is such a joy to have.  He is trying to walk all over the classroom and the playground.    He likes to explore the whole playground, looking for treasures.
Brice also turned ONE last month.  Happy Birthday!  He has been visiting the bluebirds, and will move soon.  Although we will miss him, I know he is ready to play with the big boys and girls.  We will miss you little man.
It is so much fun watching these little guys accomplish all the little milestones in their lives. We look forward to the new season and the holidays approaching.  Oh what fun they will be for all of us.
Ms. Teresa        Ms. Tina
ONES
As September passes by and we welcome fall, we are also welcoming Brice (from the infant room) to our class.
This month will bring lots of fun as we celebrate fall and all it has to offer.  We will be creating many projects such as fall leaves, scarecrows, pumpkins, ghost and much more.  We will continue with reading, music, outside time and sensory activities throughout the day.  This month we will be introducing a new sensory item, "PUMPKINS".  We will experience the hard outside and the gooey inside.
Please make sure you have at least two extra outfits for your child.  Between outside, sensory activities and children learning to feed themselves, they can get a little bit messy.  We like to make sure they have clean clothes for naptime and when they go home.
Thank you for the continued donations of snacks, wipes, milk and juice.  We are now a class of eleven BIG snackers.  Fresh fruit and vegetables are always a favorite as well as cheese, yogurt and pudding.
This month will end with excitement as we invite every child to wear their Halloween costume to show their friends.
Again, we thank you so very much for allowing us the privilege of taking care of your very special child.
 Ms. Rita        Ms. Olivia        Ms. Sandy        Ms. Courtney

TWOS
Fall is in the air.  We have had a few nice windy days.
Our themes for the month of October will be FALL COLORS, FALL LEAVES, TASTE OF FALL & PUMPKINS.  During the week on fall colors, we will paint with red, orange, yellow and brown.  We will eat red, yellow and orange snacks.  We will make toast for the color brown.  We will read books and sing songs about colors.  The next week we will explore the different kinds of leaves we see.  If you have some big leaves in your yard, please bring them in to share.  We will crumple leaves in our paint and in our sensory play.  We will paint with leaf cookie cutters and sponges.  During morning snack, we will cut our bread with leaf cookie cutters.  This week our books will be, Going on a Leaf Hunt and The Leaves are Falling One by One.  The third week of the month we will be tasting pumpkin pie, cookies, bread and cake.  We will use our Playdoh to make and bake all of our fall goodies.  We will also add cinnamon, nutmeg and ginger to our paint and sensory activities.  Our taste buds and our imaginations will be very active this week. The last week in October will be all about pumpkins.  We will paint pumpkins, explore the inside of a pumpkin and carve a Jack-O-Lantern out of our pumpkin.
On Wednesday, October 31st, we will have our annual Trick or Treating and party.  The children should wear their costume to school, and bring a change of clothes.  We ask that each family bring in a bag of (PEANUT/TREE NUT FREE) candy.  We will give some of this out when the other classes come to our room for trick-or-treating.  Look for a sign up sheet closer to this date.
Ms. Linda       Ms. Cindy       Ms. Katie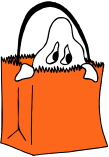 PRESCHOOL 1
Fall is here and we are ready for some spooky fun!  Some of the activities will be hunting for night animals with flashlights, feeling ooey gooey worms and carving pumpkins.  We are going to learn about nocturnal animals and their habitat.
Each child will need to bring a flashlight with his/her name on it for our hunting trip.  The following week it will be bugs, bugs galore.  We are going to learn about different creepy crawlies and how they help us out in our environment.  The last week we are going to have fun carving a pumpkin, decorating pumpkins and going trick-or-treating!  I will send home more details as we get closer to Halloween.
This month we have also started to learn numbers 1-3.  We are going to continue to learn our colors.  For the month of October, we will focus on orange, white and black.
Thank you for all the donations of snacks and wipes.  We are running low on both so I will be sending home a few reminders.
Ms. Vicki      Ms. Elizabeth      Ms. Ashley
PRESCHOOL 2
The children really enjoyed our All About Me unit.  Their favorite theme was senses.  This month we will end our unit with Community Helpers and begin our Fall unit.  The themes for this unit are Creepy Crawlies, Night Creatures, Pumpkins, Apples, Fall and Thanksgiving.  Some activities we will be doing are discovering what the difference between a bug and a spider is, observing the inside of a pumpkin, tasting different foods made from apples and sorting different colored leaves.  We will also be working on our manners.
On Wednesday, October 31st, we will be having a Halloween party and going trick or treating around the center.  Children can wear their costumes over their clothes.  We ask that each child bring in a bag of individually wrapped treats to share with the trick or treaters.  A signup sheet for party food will be posted later in the month.
Finally, I would like to thank everyone for snack donations and for participating in our fundraisers.  We are so grateful to you for your generosity.
Ms. Liliana      Ms. Alex      Ms. Katie

VPK 1
Welcome October!  This month we will be watching for changes in our weather along with welcoming our fall holidays.
We will begin our month with Fall Camping.  We will discuss the changes in our weather, along with the animals and how they get ready for the coming winter.  We will get to bring in our sleeping bags for a classroom "campout" during our work time, as well as enjoy camping bears for our food experience.
From Fall Camping we will move on to Night Creatures.   During this week, we will discover what the word nocturnal means, practice our Math concepts of Classification and Patterning and read many stories about different kinds of Night Creatures.  For our Food Experience this week we will be creating an owl face with pineapple rings, cherries and a banana.  We will also begin learning some of our Halloween songs.
During our Spider week, we will weave spider webs, learn some spider movement songs and enjoy making and eating spider donuts.  We will be using our spider web counting game and practice our rote counting 1-31.
We will continue making and reading our little books.  We enjoy being the "illustrator" of our own books.  We will also continue with our letters and sounds of the week as well as the songs that match.
We will finish the month talking and learning about Pumpkins.  We will read many stories about pumpkins and Halloween as well as continue with our songs.  We will taste different kinds of pumpkin products as well as carve a pumpkin.  We will be weighting, measuring, exploring, and painting with different kinds of pumpkins and gourds.  If you are able to donate any it would be appreciated.
We will celebrate Halloween on Wednesday, October 31, we our annual "Trick or Treat" between the classes and a class party.  Please check all labels, remember we are a Peanut and Tree Nut free center.  Please watch for a sign-up sheet for more information.
Our Seeds Gospel Themes will be:  Jesus is our Friend; Jesus teaches us how to be happy; Who is most important in Jesus' kingdom and Jesus helps us see.  Mark 10:2-52.  Each week your child will bring home a Seeds Gospel Weekly.  We will read these in our class and share the stories.  Please take a few minutes to ask your child about their paper.
A special Thank you to everyone who participated in our Cookie Dough Fundraiser.
Please remember to stop in the office and ask about the bricks for the new building.
The last day for our Book Fair is October 10.  Please check out our Class Wish List on our door.
Finally, thank you, to all who are able to donate for our Weekly Cooking Experience as well as those who are able to help with our monthly snack.
Ms. Kathy       Ms. Katie     Ms. Becky
VPK 2
Wow! Welcome to Autumn! The children enjoyed our week of apples so much that we are extending them another week! They have tasted smelled, cut, sauced and juiced apples. Next, we are going to make apple turnovers! Yum. The children seem to like the Fuji and McIntosh apples best. The children thought the air-dried apple rings were pretty neat as well.
We will continue our Autumn theme throughout October.  Each week we will talk about what changes autumn brings to our world, such as changes in temperature, animals storing food for the winter, farmers harvesting their crops and about how people in different places experience autumn differently. If anyone is going to see the leaves, we would love to have some brought back to look at. We are also focusing on letter recognition, understanding that we can use books for enjoyment and for information, 1-10 counting in sequence and one to one number correspondence from one to ten and recognizing our colors.
During the month our themes will be:
[ticklist]
October 7- Camping; All children love to camp! We will take nature walks and discuss what we see different outside. Our room will transform into a campground so they children can feel like they're really there. And we will experience our camping in the Autumn Forest; we will enhance our camping theme by discovering what is happening in the forest during the fall, just what are those squirrels doing?
October 14- Night creatures; our camping trip goes dark while we learn about who's awake at night in the Fall Forest
October 21- Farms in the autumn, we will begin learning about what food is harvested during the fall months.
October 28- Autumn Harvest will continue as we learn more about where our food comes from.
October 31- Where the Wild Things Are, We will have a

Halloween Party

in our Classroom on this day. We will post a sign- up sheet for goodies to share. Your child may wear their Halloween costume to school. (Please leave ALL wands Swords and Guns at home) Please send a complete change of clothes to change into after the party. We will Trick or Treat from room to room around the center. We ask that each child send in one bag of pre wrapped treats to share. Please check for peanut products. The little bags of Teddy Grahams work well as does the little pretzels bags.
[/ticklist]
A note about playground safety, Please send your children in closed toe shoes that do not slip off when walking. Tennis shoes are really best. I know the girls love the little cute sandals, but they are not safe for climbing and running. I know the boys love the cowboy boots, please make sure they have the rubber bottom and not the slick soles. Thank you for helping with this important safety rule.
We have begun our "Seeds" Weekly Gospels, We hope that you enjoyed the take- home leaflet and discussed it with your child.  Our Gospel themes for the month will be: We gather in Jesus' name. Jesus is our friend.  Jesus teaches us how to be happy. Who is most important in Jesus' kingdom? Jesus helps us see. Each week we will send home a leaflet for you to share and discuss with your child.
The progress is coming along quite nicely on the new building. We are very excited about the use of this new facility. Don't forget to buy a personalized brick for the sidewalk and porch. You can have your brick inscribed with your family name, that special child's name, beloved pets, in remembrance of a loved one or of an important event such as birthday or anniversary.  The office staff is taking orders now, so stop by today!!
We appreciate the snacks and supplies that everyone has so generously brought in. The favorites so far are Teddy Grahams, Goldfish, applesauce, Ritz crackers and cheese slices.  Thank you very much for your support.
Have a "Spooktacular" month!
Ms. Cindie         Sr. Donna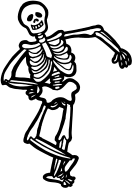 BEFORE & AFTER SCHOOL 
Welcome October!!  I can't wait to feel fall in the air.  It will be great to have some cooler days.
Our themes for this month are:
[ticklist]
October 1-5 — FIRE SAFETY
We will practice "Stop, Drop and Roll."  We will do a few fire drills and make some firefighter hats.
October 8-12 – FALL
We will gather fall items from our yard and see what we can make from the collected items.  We will talk about why leaves change colors and why they fall off the trees in the winter.
October 15-19 – ORANGE/BLACK
This week we will make felt pumpkins, cats and bags.  For our special snack, I will prepare orange pancakes.
October 22-31 – HALLOWEEN
We will carve a few pumpkins and explore the inside of them.  We will bake the seeds and have them for a special snack.
[/ticklist]
We will have our Halloween party on Wednesday, October 31st.  Please look for a signup sheet closer to that date.
The last day of our book fair will be Wednesday, October 10th.  Please take the time to go over and look at the books.
Thank you to everyone for bringing in their monthly snack donations. Have a safe and happy month.
 Ms. Susie       Ms. Debbie      Ms. Laura        Ms. Shelby